4 Ways to Reduce Lab Employee Turnover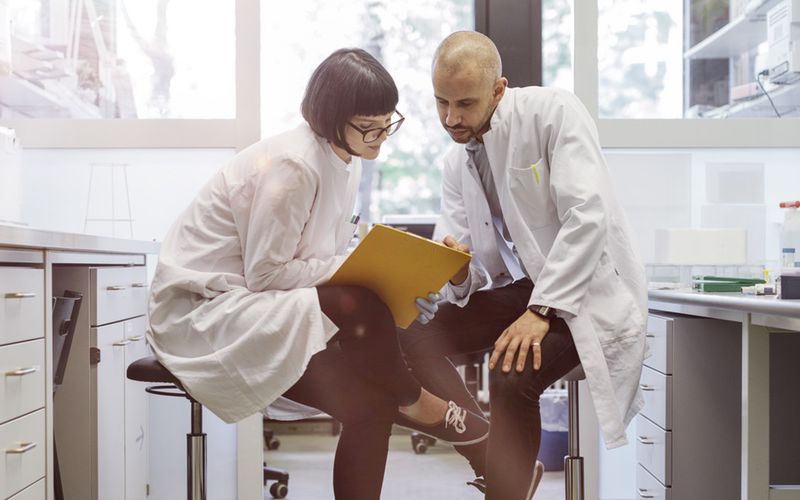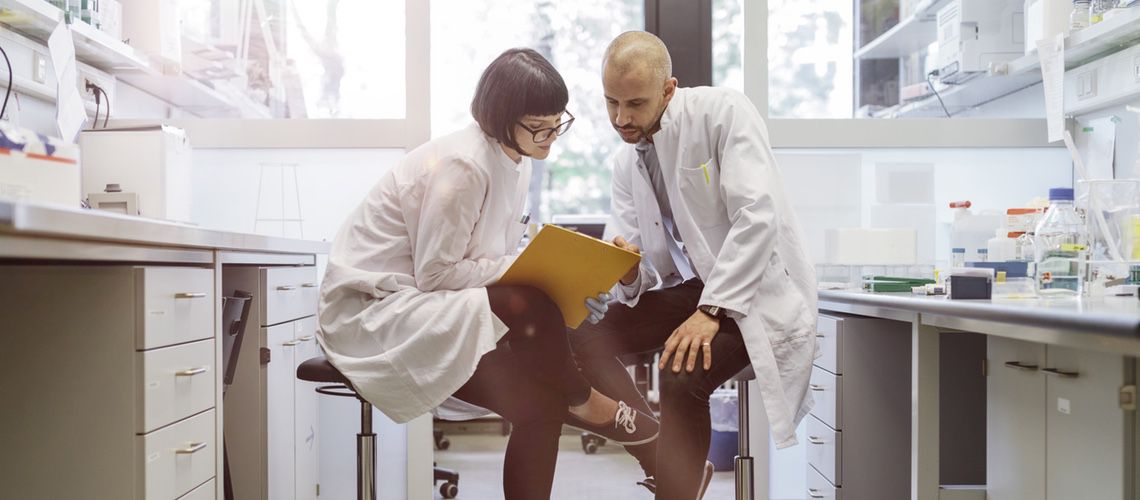 Employee turnover can be extremely frustrating. When valuable employees leave, it can hurt your lab's productivity, hurt morale, and affect profitability. Fortunately, you can take several steps to improve your lab's employee retention rates.
How Much Turnover Is Expected?
A certain amount of employee churn is inevitable. According to LinkedIn, an average of 10.9 percent of employees across all industries leave their organizations each year.
FREE Best practices guide: Interpret your water testing results with confidence
Although it's a pain point for lab managers, employees quitting can actually be a sign of a healthy industry — when an industry is thriving, employees will have many options for career growth. For environmental science and protection technicians in particular, the Bureau of Labor Statistics expects higher than average job opportunities as more business and governmental agencies need their expertise to comply with environmental regulations.
If water testing lab technicians have plenty of employment options, how can you ensure your lab retains its top talent? First, understand the most common reasons people leave their jobs:
They found higher pay elsewhere
They want better benefits
They feel overworked
They're not engaged in their current role
They seek more opportunities for career growth
When it comes to employees in scientific industries, overwork is often the reason for their departures, according to a Paychex survey. What encourages these employees to stay are inexpensive, quality health care benefits, and bonuses. Given these facts, lab managers who want to improve retention should aim to pay employees well, provide quality health care plans, and keep a close eye on their team members' day-to-day workloads.
The good news is that compared to other industries, employees working in scientific roles are more likely to stay at their organizations. Still, lab managers should prioritize improving retention rates and fostering the best talent to save time, money, and pressure on other employees in the long run.

4 Tips to Reduce Employee Turnover
1. Hire for the Long Term
At the outset, hire employees with long-term retention in mind. Set clear expectations in the beginning by being realistic and candid about what the job entails, but emphasize that you also want to encourage growth within the organization. You'll have a better chance of keeping your employees if you hire the right candidates and match their talent with the job.
Lab technicians, in particular, are incredibly valuable for their specific knowledge and skill set. You trust them to perform important and advanced procedures, and it can be tough to train a new employee on standard operating protocols. If one of your top technicians leaves, getting their replacement up to speed drains your most valuable resource: time. Make sure you're providing your technicians opportunities for advancement to make them feel committed to the lab for the long haul.
2. Look Beyond Good Benefits
Retention plans for key employees should, of course, include tangible workplace benefits, such as bonuses, pay raises, and paid time off. But more subtle factors, like workplace environment, could also help you keep your star performers. Other key factors affecting job satisfaction include:
Recognition for work accomplishments
Relationships with coworkers and supervisors
Opportunities for skill development and allowing workers to do what they do best
Company culture
Take a hard look at your lab and ensure it's a welcoming and encouraging place where your employees enjoy spending time.
3. Engage Your Employees
It makes sense that teams with higher engagement perform at higher levels. Organizations with the best employee engagement rates have better customer engagement, are more productive, retain more employees, and turn higher profits. Disengaged workers are more likely to have accidents, and accidents in the lab can not only have serious safety consequences but hurt retention, according to the World Health Organization.
To keep engagement high, hire great employees, train them well, and then back off a bit. Avoid micromanaging, because many lab employees crave autonomy on the job. Lab Manager points out that technicians thrive when they are given the freedom to work creatively and independently.
Water testing employees also get fulfillment from seeing how their work helps the greater good, so communicate the lab's goals and explain how even seemingly tedious tasks contribute to big-picture outcomes. Watch for signs of disengagement, including tardiness, missed work days, and decreased productivity, then reach out to those employees to discuss what obstacles they're facing.
4. Listen to Feedback
Check in with team members who don't seem enthusiastic about their work and listen to any suggestions they have for improving the lab or its culture. Show them you value their input by implementing changes based on their feedback, such as replacing outdated equipment. Lastly, when an employee leaves, encourage them to part ways on good terms with an exit interview where they can explain their reasons for leaving. Use this valuable information in your strategy for retaining current and future employees.