Green Plumbing and Water Testing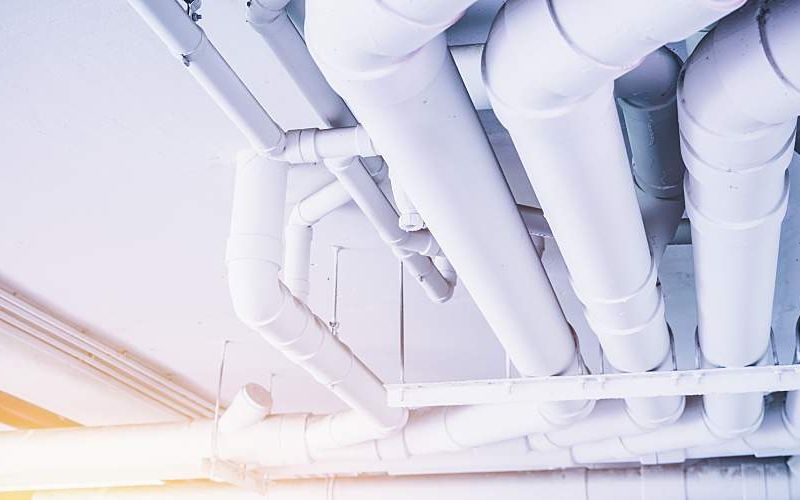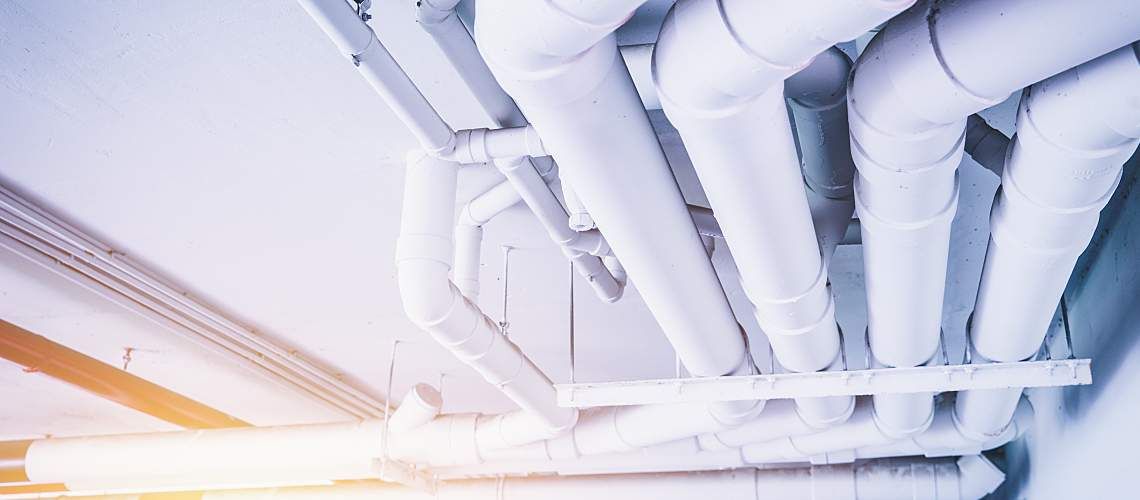 Regular water testing in commercial buildings—especially those with green plumbing—could become necessary, according to a 2022 study published in PLOS Water.
The research suggests that office buildings with low-consumption systems and infrequent water use could have chemical and microbiological safety issues. In particular, such issues could apply to structures used less frequently during potential COVID-19 pandemic lockdowns.
Water stagnates in office buildings' plumbing during weekends, holidays, and other periods of reduced use. Buildings with green plumbing are constructed to decrease water using structured fixtures and alternative water supplies. But the combination of diminished water use and low-occupancy periods makes the safety of water from low-consumption buildings unknown, the authors of the study point out.
Low-Use Plumbing in a Green Building
Researchers sampled water from a 10-year-old, three-story LEED-certified building in Indiana in January and February of 2020. All water sources in the building were tested for pH, metals, ions, and bacterial strains of Legionella.
The team determined that copper and lead levels elevated over the weekend and that Legionella totals were highest at one fixture with no use recorded during the sampling. The chlorine disinfectant concentration also decreased over the weekend.
One limitation of the study was its reliance on self-reported data for fixture-use measurements, which could have resulted in misreported usage frequency at certain locations in the building.
How Water Moves or Stagnates in Plumbing
The study structure used a regulated public water system (PWS) that applies chloramines to disinfect and delivers the water through a service line. The line has three pipe segments and holds 118.5 liters. After water enters the building, it travels through soldered copper piping and a water softener, then enters trunk and branch plumbing with risers to different fixtures. The PWS water is used for drinking, appliances, and cleaning. Separately, rainwater is collected and piped to flush toilets and irrigate. Hot water is created at each fixture using on-demand water heaters.
Water quality problems were not consistent throughout the building. Obstacles were localized, indicating that knowledge about the shape and form of plumbing was needed for better understanding and correct sampling.
The team also learned that fixture flushing was an impractical method for reducing elevated copper and increasing chlorine levels. After flushing, copper levels were still expected to exceed 1.3 milligrams per liter within 19 hours. In a six-hour period, chlorine residual decayed at a rate that resulted in levels below 0.2 milligrams per liter within an hour.
Fixing Water Test Oversights in Green Buildings
The authors of the study said, "To prepare plumbing to code, water chemical and microbiological testing is not required or recommended. The green office building studied had many features that are increasingly common in new buildings, including low-flow faucets, automatic faucets, and alternative piping systems for major water uses like toilet flushing and irrigation. These design elements can change water temperature profiles and significantly reduce the amount of water used compared to traditional office buildings, raising concerns for water quality degradation."
The authors added, "The first people in the office on a Monday morning may, in fact, be using contaminated drinking water. To better understand if the water we are using is safe, much more water testing at the faucet must be conducted. Plumbing design standards and codes must also be revised."
How Lab Managers Can Prepare
As more green buildings are constructed and a smaller number of workers use office buildings during the ongoing pandemic, water labs' testing services continue to be important. While building managers deal with changes in use levels, lab managers will need to stay versed in new developments in water quality.
There are resources that can keep you up to date on testing news, including the importance of water sample hold times and the critical nature of the EPA revised rules for testing copper and lead.
As many older water systems continue to combine stormwater and sewer in one pipe, water labs' testing services continue to be important. In addition, while municipalities deal with the effects of climate change, lab managers should stay versed in new developments in testing.