Containing the Spread of COVID-19: The Importance of Continued Wastewater Testing and Surveillance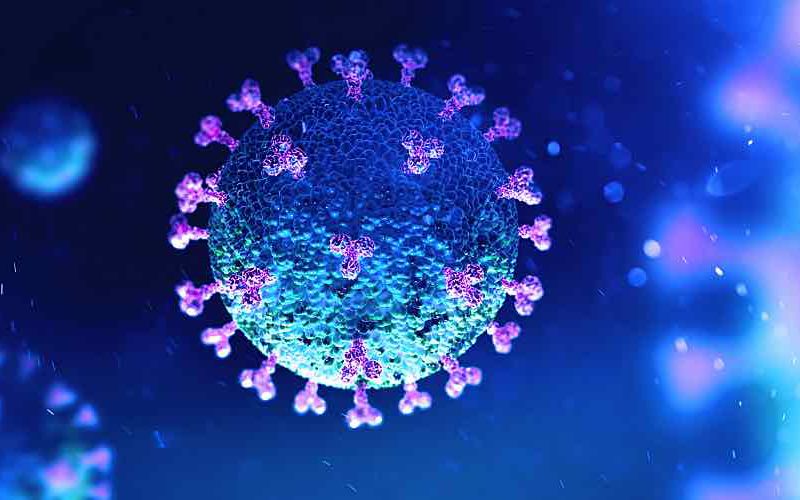 We seem to have turned a corner on COVID-19, the disease caused by SARS-CoV-2. Infection and death rates are way down. Multiple vaccines, developed in record time, seem to be helping. More than a hundred million American have been fully vaccinated. More than half of all Americans have received at least one dose.
But this horrible virus and accompanying disease are not going away anytime soon. We're nowhere near herd immunity. The delta variant is more infectious and virulent. Pockets of resistance to getting vaccinated exist for various reasons, including fear and mistrust. More than a dozen European countries suspended the use of AstraZeneca's vaccine and the CDC recommended a pause in the use of the Johnson & Johnson vaccine, which it later lifted. Both actions will encourage naysayers and deepen anxiety. States have begun opening up and relaxing restrictions, often against the advice of medical and epidemiology experts. People are exhausted. Some desperately want to hug friends. Many businesses want to avoid bankruptcy.
More than a year into the pandemic, as children return to schools, students to colleges and universities, workers to places of employment, patrons to restaurants and bars, and fans to stadiums, the risk of new outbreaks presents a major public health challenge. Managers of facilities should work with water lab managers to do three things.
First, keep testing individuals, especially among concentrated populations and vulnerable groups. Testing presents an even easier case. I served on a committee at the University of Arizona to evaluate reopening, and we drew a sharp line in the sand. If you refuse testing, you will need to take classes virtually.
Second, continue to test sewage water. Wastewater epidemiology offers an early warning sign of the presence of SARS-CoV-2 in a community. In March 2021, Ian Pepper, the director of the Water and Energy Sustainability Center (WEST) at the University of Arizona, and his team successfully tested sewer water at a Pima County, Arizona wastewater plant for both the UK and Brazilian variants. Wastewater surveillance is able to predict a spike or a decline in infections by the concentration of the virus before people become symptomatic. About a week after a holiday or the lifting of restrictions, cases spike. Conversely, the concentrations drop a week after mitigation measures take effect.
Testing Wastewater as an Early Indicator
Cities across the globe have been using wastewater epidemiology as an early warning sign of the presence of the virus. Two caveats are warranted. First, the testing is not sensitive enough to predict the number of people who are ill, but understanding trends in the amount of virus in wastewater allows public health officials to be proactive and ramp down the spread. Second, a negative wastewater test does not guarantee that no one is infected. Some people may be in the early stage of the disease and not yet excreting the virus.
In April 2021, CDC selected the Water Environment Federation, the wastewater industry's premier organization, to develop and provide training for a network of water utilities, public health agencies, and laboratories in wastewater surveillance. Scientists are working on establishing protocols for sampling, transportation, concentration, extraction and detection specific to wastewater testing to SARS-CoV-2. These efforts to set standards should not obscure the main point: wastewater epidemiology provides an early warning sign of the presence of the virus and its trend.
Third, and very importantly, we need to use wastewater epidemiology to test sewer water at locations upstream from the central wastewater treatment plant. Accessing sewer water through manhole covers focuses the testing on those who use a particular building or plant. In August 2020, Pepper and his team began collecting samples from 20 interceptor sewers on the University of Arizona campus, including 10 dormitories, located about 10 miles from the treatment plant. They started weekly testing before any students returned to campus and continued twice-weekly testing as students moved back into the dorms. One afternoon, they got a hit. The next morning, they tested the 311 residents of the dorm; two tested positive and were isolated. Both had been asymptomatic, but the disease did not spread.
Wasterwater Surveillance Easy to Administer
Wastewater surveillance offers an easy to administer and an inexpensive way to test the nation's school children. It has other important advantages. Wastewater epidemiology tests an entire population anonymously, simultaneously, and noninvasively.
Managers of facilities, such as food production plants, fulfillment centers, factories, nursing and long-term care homes, universities, call centers, military bases, prisons, and office buildings, should consider implementing a program of wastewater surveillance. It's a prudent step to protect public health and the bottom line.
As we move into a world with billions vaccinated, we will still be hit by sudden blind-spots where the number of cases surges. Virtually no city or county or state is immune from a nasty spike in cases. A few weddings, church services, or ball games and the numbers blow up, as participants infect themselves and carry the virus back to wherever they came from. Wastewater surveillance may help to contain the spread.