National Wastewater Surveillance Program Launched to Detect COVID-19 Outbreaks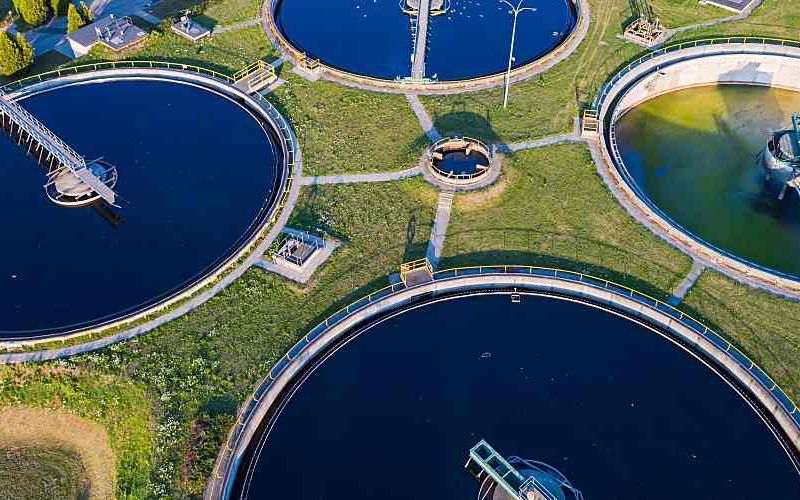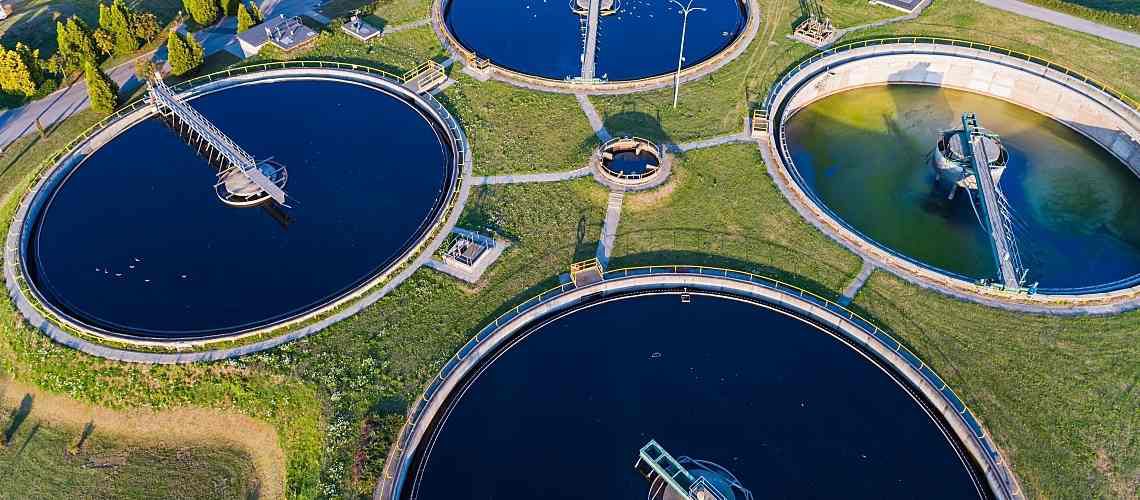 In response to the COVID-19 pandemic, the Centers for Disease Control and Prevention (CDC) and the United States Department of Health and Human Services (HHS) are initiating a national wastewater surveillance system (NWSS) to track the extent of infections. The NWSS will help monitor community spread and inform responses to the pandemic.
The NWSS will involve state, tribal, local, and territorial health departments and wastewater treatment plants. The CDC is collaborating with many different types of laboratories, but it's specifically encouraging involvement from public health labs. These labs can perform routine tests in a way that ensures consistent and repeatable results.
"We need new smart strategies that we can utilize that can lower costs, hopefully be predictive, and really give us information not on an individual or on a pooled five swabs or sample metric, but something much larger," said Admiral Brett P. Giroir, assistant secretary for health at the HHS, at the CDC's COVID-19 Sewage Surveillance webinar on July 8.
Why Test Wastewater for SARS-CoV-2?
Wastewater surveillance for SARS-CoV-2 is a developing field but shows significant promise. Wastewater epidemiology has been used successfully for early detection of diseases and substances, such as polio and opioids.
Prior to showing symptoms — or even if they never do — individuals with COVID-19 shed the SARS-CoV-2 virus in their feces, which is transported to wastewater treatment plants. Testing untreated wastewater can provide information on COVID-19 trends in the community the wastewater treatment plant serves. With regular testing, sewage surveillance can provide data about changes in prevalence in advance, creating an early alert system that correlates with COVID-19 clinical testing results four to eight days later.
Data from NWSS won't replace other surveillance systems such as clinical testing, but it will complement them by providing a way to pool community samples, acquire data in communities where clinical testing is unavailable or underused, and track data at a more local level. This information could help stop outbreaks and even save lives by warning of increases in COVID-19 cases and giving communities time to respond.
At the University of Arizona, wastewater testing showed SARS-CoV-2 just days after students moved into dorms in August. All 311 residents and dorm workers had initially tested negative for COVID-19, but two asymptomatic students were positive for the virus during retesting that was prompted by wastewater surveillance, according to the Arizona Republic. They were quarantined. Without the early alert, the virus might have infected many more people.
Learn more about how IDEXX supports public health with new SARS-CoV-2 RT-PCR test for wastewater
Testing Protocols for NWSS
Most testing will be done at public health labs. Every state, every territory, and the District of Columbia have a central public health lab and many also have local labs. These labs protect us daily from new diseases, foodborne outbreaks, natural disasters, and other health emergencies. Their culture of quality helps ensure expert response to health threats and continually improving operations.
The NWSS protocols require expertise in extraction and PCR tests. The extraction kit concentrates the sample taken from the wastewater, and then the RNA is extracted using a water DNA/RNA magnetic bead kit. The PCR test amplifies a precise sequence of nucleotides in the sample: the SARS-CoV-2 RNA, in this case. The time to fluorescence in the PCR test is associated with the amount of virus in the sample.
The CDC is developing a portal where state, tribal, local, and territorial health departments can submit testing data. Health officials can use this national database to summarize and interpret data for actions to protect public health. With a national database, they'll be able to compare data across jurisdictions.
Limitations of Wastewater Surveillance
Before deciding to participate in the NWSS, health departments and public health labs should consider several factors. First, sewage surveillance won't enable prediction of the number of infected individuals in a community.
Also, community-level surveillance may not capture all the data needed for decision-making. For example, surveillance doesn't include homes on septic systems, facilities that treat their own waste, like universities or hospitals, or communities where the level of infection is low.
And some treatment plants may not be appropriate for the surveillance program due to their procedures, such as when sewage is pretreated before reaching the plant.
Joining NWSS
State departments of health will be the NWSS coordinators and will work with wastewater treatment plants, choose labs to conduct tests, and allocate funding. Communities can then identify agencies that will decide on public health actions based on the results. Public health labs interested in participating in the testing should work with colleagues in their state health departments.
The CDC will provide additional information, including sampling, testing, and interpretation guidance, minimum reporting requirements, and instructions for using the data portal when it becomes available.