How to Build a Social Media Calendar for Your Water Lab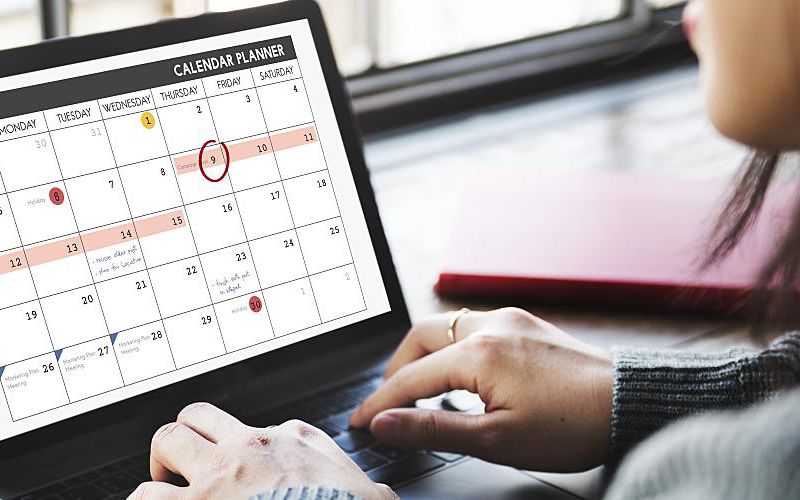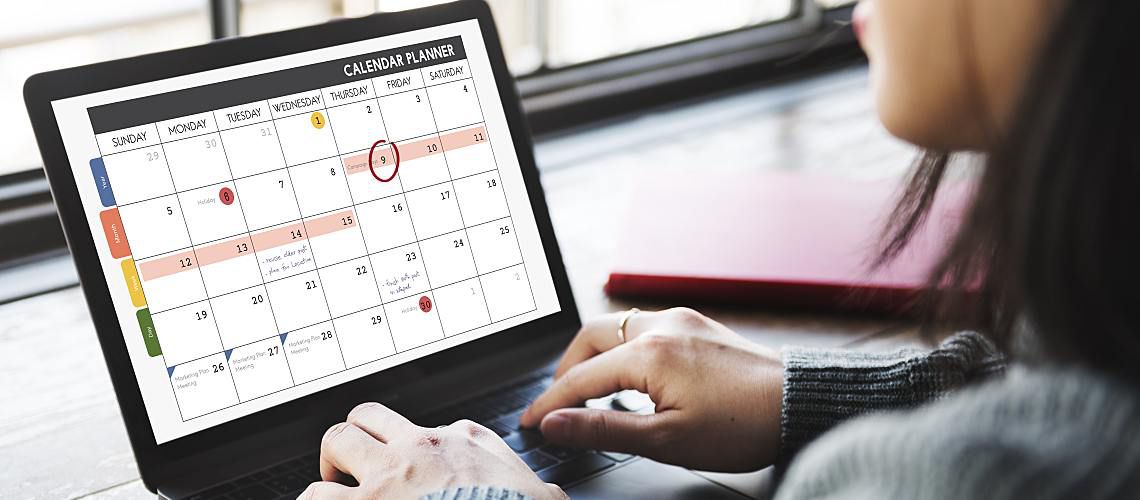 Social media can be a powerful tool to help water labs with marketing, customer service, and customer engagement, as well as hiring. A social media calendar can help lab managers plan and organize their posts to be as time-efficient as possible while connecting and engaging with current and potential customers.
You can create your own calendar or use a social media scheduling tool, such as Sprout, CoSchedule, or Buffer. Start with a free social media calendar template (such as this one by Hootsuite) and customize it based on your needs. This will help you implement a system that continues to publish great content on a consistent basis.
Recognizing the Benefits of a Social Media Calendar
Without a calendar, you'll be constantly logging into platforms and trying to come up with something witty and relevant to post. Calendars help busy lab managers be more productive, as they can assist with time batching or delegating. You could, for example, set aside an hour each Friday for scheduling posts for the next week. The time and mental energy you save by scheduling your posts will free up some resources for more in-the-moment engagement with your followers. That way, you can respond quickly when a customer comments on your post.
Your lab technicians are meticulous with their quality in the lab, so uphold those same standards by posting high-quality content online. Planning in advance will lead to better, richer content that truly represents your lab's brand personality and adherence to quality. Scheduling makes it easier to review your posts before they go live, so you can check for typos or factual errors.
Social media scheduling tools often have a built-in analysis function that will help you optimize your posts; for example, they can include the right number of hashtags or schedule a Facebook post during the time of day when most of your followers are online. Even if you're using a DIY calendar (like a spreadsheet, for instance), be sure to add columns for metrics. That way, you can track the impressions (the number of people who see each post) and engagement (the number of people who interact with each post). Find out which posts perform best and see what they have in common.
Understanding the Types of Social Media Content
Before inputting posts into your social media calendar, it's important to figure out what exactly you're going to publish. Create a list of the types of posts that you plan to schedule. Here are some ideas for different categories of social media posts for water labs.
Evergreen Content
You'll want to include some posts that are search engine optimized with content that will stay relevant for your audience over a long period of time. This could include, for example, ongoing educational posts, such as facts about water safety, environmental themes, or tips for sample collection. You can create a content library, such as a shared folder on your lab's intranet, with facts, images, and the type of content that could be shared throughout the year. Don't be afraid to repeat this kind of post a few times throughout the year. Due to reader behavior and finicky algorithms, it's unlikely that your followers will see every single post. Just tweak the format a bit so it's not identical. For example, if you have a fun fact about clean water, you could link to an article the first time, overlay the fact over an image the second time (check out Canva for a free and easy way to do this), and share the fact in a video in a third post.
Time-Sensitive Content
The second type of content is more topical. This includes news and updates in the water testing field, such as new tests, water issues in a specific geographic region, policy or law changes, etc. This includes updates about your company, such as a new location, updated hours, or a new service you're offering. You can also share holiday information, such as letting your clients know if the lab will be closed for an observed holiday. There are some water-specific holidays to share on your lab's social media, such as World Water Day on March 22, Drinking Water Week in May (details at American Water Works Association), and environmental holidays such as Earth Day (find 50 more at EcoWatch). Also, make sure to leave a space in your calendar for urgent updates, such as water safety alerts, and even fun posts related to a moment in popular culture.
Personalized Content
Your social media content calendar shouldn't be generic. Be sure to include posts that showcase what makes your lab special — whether it's a fast turnaround, geographic knowledge, high-quality standards, or a niche area of expertise. Consider a series of "meet the team" posts, such as a photo and short quote from each member of your lab's staff. Here, you can also share information from your lab's website, such as a reminder of the services you offer, links to any blog posts, white papers, or other longer content.
Establishing a Social Media Workflow
You wouldn't run a lab experiment without a standard operating procedure, so establish a similar plan for social media. This will help with vacation coverage and delegating, as well as making the process more automated so you can still plan social media even during your lab's busiest season.
First, review your marketing plan to make sure that social media is linked to your overall marketing goals. Then, once you have brainstormed some posts, think about the ways to spread them out so that your audience will see a mix of content. Think about how to organize posts in your social media calendar. Here, it's helpful to break out the components of a social media post:
Platform (LinkedIn, Facebook, etc.)
Date and time
Copy (the words)
Visuals (video, photo, or an image you created in something like Canva)
Link (optional)
Consider who will be responsible for managing your social media. You could, for example, ask an intern to schedule posts that you will approve in advance. Or, you could schedule posts and ask a colleague to proofread them a day before they go live.
Maintaining and Managing Your Calendar
Social media trends come and go, so be sure to audit your lab's online presence yearly or, ideally, quarterly to make sure you're on track and not wasting precious time. For example, TikTok might be the big platform of the moment, but if your customers aren't there, it's not worth your time.
Speaking of time, beware of time-sensitive shifts in cultural attitudes and local and national events. You don't want to be that brand that posts a tone-deaf meme because it was scheduled in advance. Actively managing your social media calendars can help your lab look as professional and savvy online as it is in real life.