Water Insecurity Stresses a Surprising Number of Americans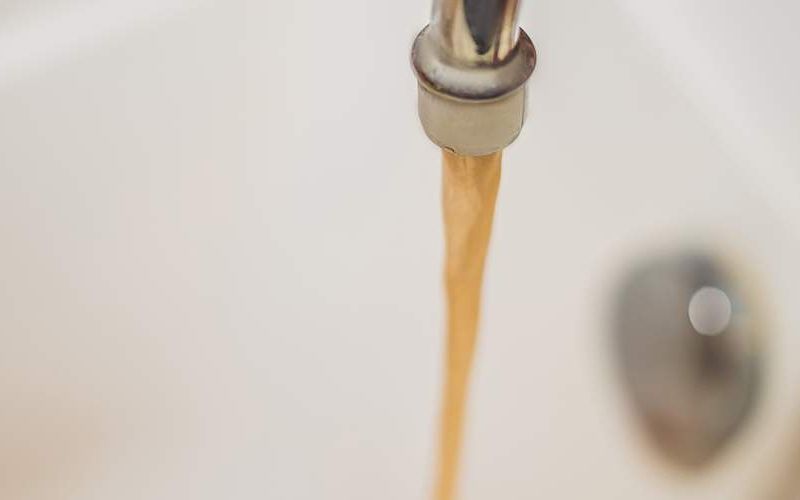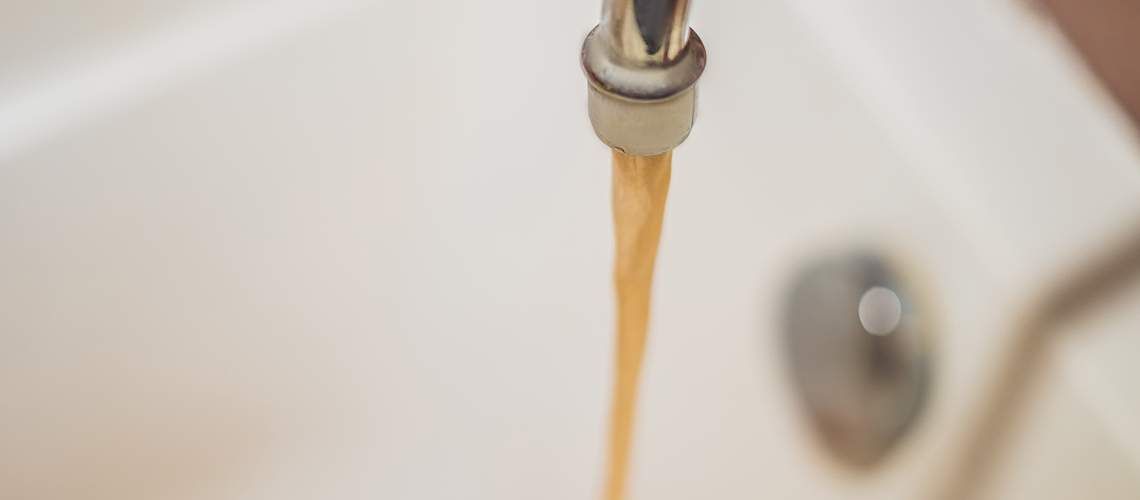 One eye-opening statistic from the article says that the typical estimate of 2.2 million U.S. residents who don't have sufficient safe water may be far too low. According to Asher Rosinger—director of the Water, Health, and Nutrition Laboratory at Pennsylvania State University—the actual number is closer to 60 million.
U.S. water insecurity is a "hidden but not rare problem," a result of households across the country experiencing incomplete plumbing and poor water quality, according to Nature. Here's a closer look at the issue, the impacts, and the primarily low-income and non-White populations at risk.
The Many Reasons Americans Lack Water Security
Issues with water security arise for many reasons. Drought is the most obvious one as climate change increases regions running out of water, such as the aquifers in the Central Valley of California. But too much water also causes issues—heavy rains can sweep sediment into freshwater sources that treatment plants may not be designed to handle.
Contaminated water and waterborne disease are also critical issues, posing major threats to public health. That's true whether the contamination results from lead pipes still used in too many water systems across the country, bacteria rampant in nonpoint source pollutants, sewage backups in cities during flooding, or nitrates running off farm fields.
In addition, the country's aging water infrastructure creates challenges. The American Society of Civil Engineers gives the United States a "D" grade for water infrastructure in the "Infrastructure Report Card" and a "D-" for wastewater infrastructure. As an example, 15% of the Navajo Nation population does not have piped water to their homes, according to the Environmental Protection Agency (EPA). In other areas, storms frequently knock out electricity for pump stations that enable water flow.
Cost contributes to the issue as well. Many Americans spend more than 12% of their income on water and sewer service, according to FERN. When times get tough, limiting or shutting off service may be their only option.
Americans Lack Water Security
The United Nations (U.N.) made universal access to potable water and sanitation by 2030 one of its sustainable development goals. The U.N. estimates that 99.2% of Americans have continuous access to potable water and 88.9% to sanitation.
But for U.S. households experiencing poor water quality and incomplete plumbing, water insecurity is a crisis—one that's clustered regionally and unequal socially, according to Nature. Only 0.41% of U.S. residents lack access to complete plumbing, defined as hot and cold water, a sink with a faucet, and a bath or shower. That amounts to 489,836 households without these facilities.
The number experiencing poor water quality is greater still. Researchers determined that 1,165 community water systems were serious violators of the Safe Drinking Water Act, and 21,035 permittees were in Significant Noncompliance with the Clean Water Act. Extrapolating those numbers makes the extent of the issue clear—80 million Americans live in counties where more than 1% of community water systems are significant violators and 217 million Americans where less than 1% are significant noncompliers.
Impacts of Poor Quality and Incomplete Plumbing
Although public health researchers focus on food and nutrition, water is generally considered an infrastructure issue. At present, the U.S. National Health and Nutrition Examination Survey screens for food insecurity but not for water. There's an effort to add questions to the survey, but it's not clear what would be done to remedy the situation where it's uncovered.
Americans need ample and safe water to drink, cook, and mix infant formula and cereal. If the tap is dry or the quality is suspect, people are likely to eat out and consume more calories with lower dietary diversity and greater cost. Dehydration leads to drinking more sugar-sweetened beverages, which contribute to diseases such as obesity and diabetes.
In areas where water quality is questionable, residents may buy bottled water—but the cost is an order of magnitude more than they would pay for tap water. In rural McDowell County, West Virginia, the water is so bad that the most requested item at the local food bank is bottled water, according to FERN. That means residents must take money away from their food budget for water.
In addition, waste can contaminate a community's land and water, increasing the risk of infectious disease. For example, contaminated water and poor sanitation are linked to the transmission of cholera, typhoid, and polio, according to the Centers for Disease Control and Prevention.
The Role of Environmental Injustice in Water Security
The impacts of water insecurity aren't spread equally among Americans, of course. The inequity becomes clear when researchers correlate water insecurity with factors including age, income, poverty, race, ethnicity, education, and rurality.
Not unexpectedly, incomplete plumbing may be a more rural issue and poor quality a more urban one. Those with incomes below the poverty level and people of color are more likely to experience both, according to Nature. That's especially true for indigenous populations. In fact, Native American households are 19 times more likely than white households to have inadequate plumbing, according to Closing the Water Gap in the United States.
The EPA offers grants to help disadvantaged communities fund drinking water projects, test for lead, and conduct remediation in schools. Some states, like New York, help citizens pay overdue water bills. Still, inequities persist.
Developing a Holistic Solution To Ensure Safe Water
Water investments in the U.S. would benefit from central planning says Upmanu Lall, a hydroclimatologist at Columbia University. Speaking to Scientific American, he noted that there's a tendency to focus on one or two issues at a time. For example, the Bipartisan Infrastructure Law provides funds to remove lead pipes and reduce per- and polyfluoroalkyl substances in drinking water in underserved communities. Although these are both necessary steps, Lall said fully addressing water insecurity requires an all-encompassing approach.
For now, water testing labs play an essential role in keeping communities informed about water quality and helping identify where changes must occur to make ample, safe water available to all Americans.