If Your Lab Tests for Legionella Pneumophila, Note These ASHRAE 188 Updates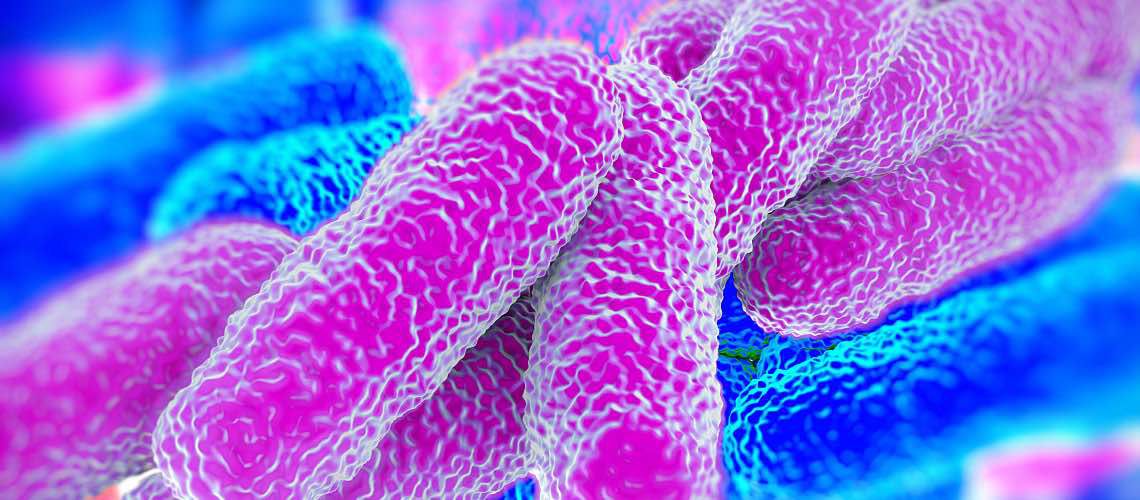 Legionellosis includes two disease states: the milder form, called Pontiac fever, and the more deadly form, Legionnaires' disease (LD). The causative agent of LD is Legionella pneumophila. ASHRAE 188-2018 is an American National Standards Institute (ANSI) accredited standard for managing legionellosis and Legionella pneumophila risk in building water systems, making it an essential resource for facility managers and water labs alike.
In 2018, a revised version of the standard was released, including important updates to Annex C. Specifically, Annex C states which labs should perform routine validation testing of building water samples for Legionella pneumophila. But what does the change mean for water testing labs?
FREE Best practices guide: Interpret your water testing results with confidence
Here are the most recent revisions to ASHRAE 188 your water lab should know, the implications they may have on your business, and what adaptations to testing processes must be made in order to ensure continued compliance.
Learn how IDEXX's Legiolert can help detect Legionella pneumophila.
What the Revision Means for Water Labs
Last April, language in Annex C of the standard was revised with two key changes: First, it eliminates the recommendation to use a lab holding a Centers for Disease Control and Prevention (CDC) Environmental Legionella Isolation Techniques Evaluation (ELITE) certificate for Legionella testing. Second, the standard now recommends that water safety management (WSM) plan teams instead have their validation testing performed by labs accredited to a nationally or internationally recognized standard. (The CDC ELITE program is not an accreditation program.)

If your water testing lab wants to do business with hospitals, hotels, fitness centers, and other facilities that follow ASHRAE 188 for developing WSM plans, you'll want accreditation. All U.S. states offer accreditation for environmental testing. Legionella pneumophila-specific accreditation options include, but are not limited to:
Update Your Processes
The changes to Annex C of ASHRAE 188 require water testing labs whose customers use the standard to implement several important updates to their procedures.
The biggest hurdle for those labs not already accredited will be achieving accreditation status through their state and/or an ISO/IEC 17025 program, TNI/NELAP, or AIHA/EMLAP. Depending on the lab, accreditation may require updating a range of quality system processes. Accreditation can take time — more than nine months with AIHA programs, for example — so it's never too early to start.
A key activity for accredited labs is to conduct periodic accredited proficiency testing (PT) for Legionella pneumophila. Accredited PTs provide third-party verification that the lab can accurately detect and count the bacteria in water samples. Depending on the accreditation program, you may need to demonstrate proficiency in all technical areas of the lab on a rotating basis.
Finally, accredited labs should create a quality assurance project plan (QAPP) for each monitoring project that outlines the monitoring and data requirements for the WSM plan team. Working with their customers, labs should help develop a QAPP that describes the procedures a monitoring project will use to ensure the data it collects and analyzes meets the goals of the WSM plan, including quality control. A QAPP should include:
An agreed-upon outline of the sampling, analytical, and data requirements.
Appropriate containers for sample-taking, sampling instructions, and chain of custody paperwork.
Any transit requirements, including those around sample storage and temperature.
Analytical testing protocols used, quality assurance requirements, and their reporting time.
Keep Customers in the Loop
Organizations like the Association of Water Technologies are now providing water treaters and the facility customers they serve with lists of accredited labs that perform Legionella testing. Water testing labs should be ready for customers to ask for more information about their testing capabilities and accreditation status. Prepare to answer questions on your lab's:
Accreditation certification, and potentially a scope of accreditation that includes the lab's Legionella testing methods.
Proficiency test data for Legionella pneumophila.
Chain of custody and sampling protocols.
Blinded copy of a data report with information on quality control and quality assurance requirements.
The ASHRAE 188 Annex C updates may seem small, considering that they add only about a dozen words to the standard. But in reality, the revision means big changes for some water testing labs, who should become accredited, if they aren't already. For those labs that are accredited, they should add Legionella testing methods to their scope of accreditation.
Ultimately, by holding water labs to a higher standard when it comes to minimizing the possibilities for bacterial growth in building systems, the revised standard further protects public health.