Legionella Pneumophila Causes 97% of Legionnaires' Cases. Here's How Water Testing Can Save Lives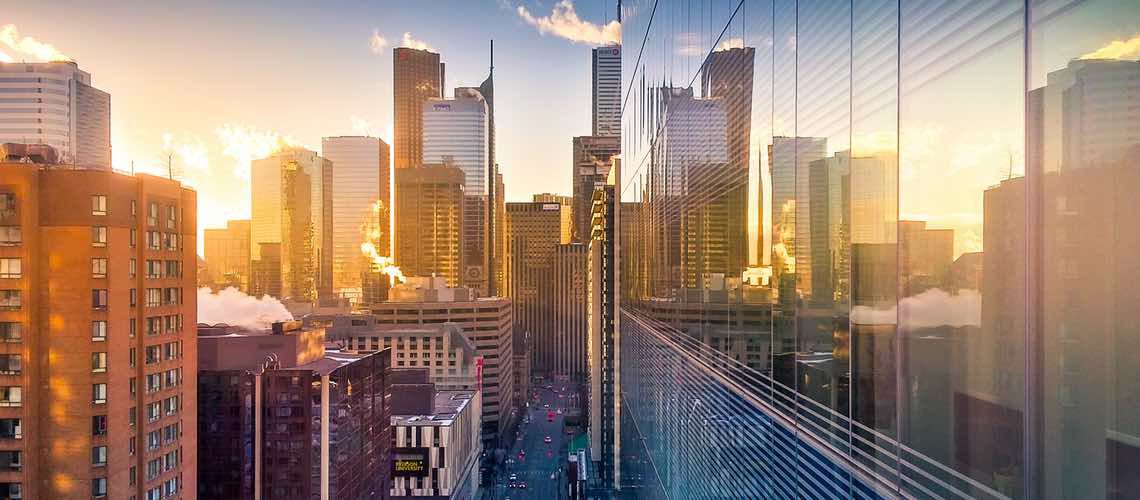 Numerous species of the bacteria Legionella exist, but Legionella pneumophila is the most common cause of Legionnaires' disease worldwide, including outbreaks, according to the World Health Organization.
With the number of reported Legionnaires' disease cases growing in the United States — by nearly five and a half times since 2000, according to the Centers for Disease Control and Prevention (CDC) — and the European Centre for Disease Prevention and Control (ECDC) reporting the highest number of case reports ever in 2017, testing building water systems for this contaminant takes on new urgency.
FREE Best practices guide: Interpret your water testing results with confidence
For building owners and managers around the world, rapid identification of L. pneumophila in water systems is vital to preserving public health. Water labs can reduce risks of Legionnaires' disease spreading to vulnerable populations by supporting communities' proactive testing efforts.
What Legionella Species Should Building Owners Prioritize?
Approximately 97% of culture-confirmed cases of Legionnaires' disease from 2009–2015 were attributed to L. pneumophila, according to IDEXX calculations from seven years of ECDC annual EU reports.
All fatalities rising from waterborne disease outbreaks in the U.S. can be traced back to the bacteria. The CDC's surveillance reports of waterborne disease outbreaks for 2013–2014 show that L. pneumophila caused all outbreak-associated deaths associated with drinking water and all those associated with environmental and undetermined exposures to contaminated water, the sources of which include cooling towers, industrial processes, agricultural processes, occupational settings, decorative or display settings, and natural sources. Specifically, L. pneumophila caused all waterborne disease outbreaks in U.S. cooling towers.

In light of these statistics, controlling the growth and spread of this bacteria should be a priority for facility owners and managers of all structure types. Environmental Protection Agency (EPA) research published in the Journal of Applied Microbiology detected L. pneumophila in 38% of the taps in office and residential buildings across the U.S. — and a quarter of these taps had persistent detections for the species.
What's more, when compared to the waterborne pathogens Cryptosporidium and Giardia, L. pneumophila poses the greatest risk. The CDC's surveillance report for drinking water shows that L. pneumophila was implicated in 57% of all waterborne disease outbreaks and 88% of all outbreak-related hospitalizations. For environmental and undetermined exposures, the numbers are even higher: L. pneumophila was responsible for 63% of waterborne disease outbreaks and 94% of hospitalizations.
The agency cautioned that findings in these reports are subject to limitations that include varying state and local health department capacities, and the data likely underestimates the actual incidence of outbreaks.
Is Testing for L. Pneumophila Enough?
With approximately 97% of clinical culture-confirmed Legionnaires' disease cases attributed to L. pneumophila, testing for the bacteria can help facility owners and managers prevent outbreaks stemming from their buildings. But variable building oversight in the U.S. has so far made nationwide outbreak prevention efforts challenging.
France, however, has made significant progress by implementing mandatory testing for L. pneumophila specifically. Starting in 1999, the French government began to require mandatory sampling and quantitative numerations of Legionella in public buildings' cooling towers and hot water distribution networks, as explained in an Annals of Infectious Disease and Epidemiology review article. The strategy was revised in 2001 to only require detection for L. pneumophila because of its responsibility for the majority of Legionnaires' disease cases.
"Because of the paucity of legionellosis cases not due to L. pneumophila, it has been later decided to take into consideration only this species," the article author writes. "This has also [led] to a drastic decrease of the unnecessary disinfections."
In the years following implementation of the legislation, France has seen slower growth in Legionnaires' disease cases compared to other European countries. According to IDEXX calculations from the 2017 ECDC Annual Epidemiological Report, reported cases in France rose at half the rate of increases across 30 European countries from 2013–2017. Specifically, France saw a 29% increase, averaged across the five years of data, while the total reported Legionnaires' disease cases across all countries rose by approximately 58%.
While L. pneumophila serogroup 1 accounts for 79% of culture-confirmed Legionnaires' disease cases in Europe, according to the ECDC's 2017 report, other serogroups have been implicated in outbreaks worldwide. An American study published in The Journal of Infectious Diseases discusses a travel-associated outbreak in Georgia attributed to serogroup 6, and a study published in APMIS outlines a hospital-associated outbreak in Sweden caused by serogroups 4 and 10.
After Legionnaires' disease outbreaks in Flint, Michigan, in 2014 and 2015, scientists sampled residential premise plumbing in the area and found two strains of infection-competent serogroup 6.
"[O]ur study complements the existing epidemiological literature indicating that Legionnaires' disease due to non-SG1 (serogroup 1) strains is underreported around the globe," they wrote in a 2018 mBio article.
Prevention Begins With Effective Testing
The CDC's conclusion that nine out of 10 Legionella outbreaks could have been prevented underscores the need for water management programs that maintain water quality, prevent illness, and, ultimately, save lives. In Europe, preventing hospitalizations and deaths from Legionnaires' disease continues to be an important cause — and there's no indication of that slowing down anytime soon, the ECDC concluded in its 2017 report.
Proactive assessment means that water lab professionals need to be ready to field questions from building owners and managers. Next, your lab can support these customers with rapid and effective testing for L. pneumophila. The American Industrial Hygiene Association (AIHA) encourages building managers and owners to adopt an active testing approach. In 2015, they published an updated guideline building on ASHRAE Standard 188 and advocating for proactive routine assessment of water systems.
"The availability of sample analysis by accredited laboratories, at a reasonable cost, ensures an adequate level of certainty in the results," writes the AIHA committee members. "The periodic assessment of water sources for Legionella hazards can be a powerful tool in overall risk management and prevention of Legionnaires' disease."
Assure your customers that a positive result for the bacteria isn't an end-all. It does, however, mean that the building management needs to take timely and appropriate steps based on a comprehensive water management program.
Preventing Legionnaires' disease globally means facility managers, lab managers, clinicians, and public health experts must all stay vigilant to quickly, accurately, and proactively identify L. pneumophila in water systems.