Lab Managers, Stay Vigilant: Legionnaires' Disease Is on the Rise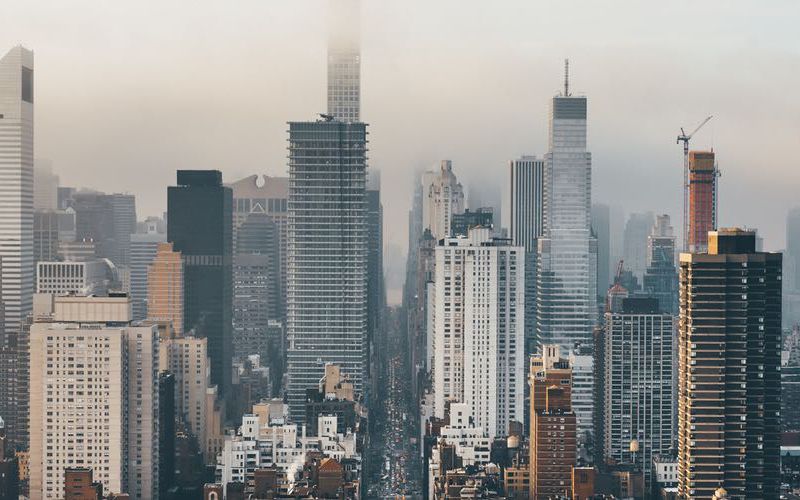 Legionnaires' disease cases have been hitting headlines across the country:
Earlier this year, ABC7 confirmed Legionella contamination at a New York City hospital and linked the facility to two cases.
The Star Tribune reported that four visitors to a hotel in Minnesota contracted the disease in January.
In February, North Dakota officials linked three cases to a hotel water park, according to KFGO.
Unfortunately, these are not isolated incidents. Reported cases of the disease have grown in the U.S. by nearly five and a half times since 2000, statistics from the Centers for Disease Control and Prevention (CDC) show. In total, health departments reported nearly 7,500 cases in 2017.
For now, the CDC says it's unclear whether the uptick in reported cases represents increased awareness and testing, increased susceptibility of the population, more bacteria in the environment, or some combination of these factors. While the agency investigates the broader implications of these outbreaks, it's important for lab managers to encourage their customers to proactively test their water and implement water management programs appropriate for their buildings.
Be Ready to Be The Routine Monitoring Resource
First identified by public health professionals in 1976, Legionnaires' disease is a type of pneumonia caused by the bacterium Legionella pneumophila. Typically, many cases emerge in the summer and early fall, though the illness can be contracted at any time. The number of reported cases tends to be higher in the mid-Atlantic and northeastern central regions than in the south or west, but researchers aren't sure why.
Although Legionella pneumophila is readily found in natural freshwater environments, the health threat stems from its spread through human-made water systems like showers, fountains, or cooling towers. This makes water testing laboratories important partners for proactively identifying and responding to spots were L. pneumophila is not being controlled. To reduce the likelihood that susceptible people are exposed to the bacteria, environmental laboratories can provide the microbiological testing component of facilities' water management plan. According to the CDC, approximately 9 percent of cases are fatal, making a validation step of testing for Legionella pneumophila to ensure a water management plan is effective nearly essential.
Learn how IDEXX's Legiolert can help detect Legionella pneumophila.
Fill Regulatory Gaps with Effective Tests
Unfortunately, there is currently no regulatory framework for many facilities at risk. More than 5.3 million commercial buildings and health care facilities across the country are potential sources of Legionella pneumophila, according to public health and safety organization NSF International. The Centers for Medicare & Medicaid Services (CMS) require health care facilities to develop and adhere to water management programs that comply with the American Society of Heating, Refrigerating, and Air-Conditioning Engineers (ASHRAE) standards to reduce contamination risk. Buildings like hotels, condos, and apartment buildings with complex water systems are also covered by the ASHRAE 188 Standard. However, there is currently no national regulatory framework to reduce Legionnaires' disease risk, so there is little to no oversight of their water management techniques, according to USA Today.
Cruise ships are also at risk; contaminated shipboard hot tubs and potable water supply systems have been implicated in Legionnaires' disease outbreaks. Industrial buildings are susceptible, as well. A 2016 outbreak was traced back to a cooling tower at a juice manufacturing plant in Hopkins, Minnesota. The disease sickened 23 people and contributed to one death, the Star Tribune reported.
With oversight and regulation lacking, L. pneumophila can spread through water systems unchecked. What does that mean for labs? These facilities could be potential customers, and they should be looking for accredited laboratories that are ready to perform rapid, effective, and accurate tests. To serve these potential customers, lab managers need to have the proper protocols, equipment, and staff capacity in place.
Become Partners in Prevention
Testing capabilities for L. pneumophila, the cause of Legionnaires' disease, have become faster and more accurate over time. Although building owners and managers might debate whether to perform routine sampling and testing, your lab should encourage them to do so — and be properly equipped to serve them. Supporting these customers with effective tests is the best way to validate their water safety plans and provide valuable water quality information so they can decide to take action or adjust their plan if they find places where their control measures, such as heat and disinfection, are not providing sufficient protection.
But what happens if your lab identifies a positive result? That's when the response measures outlined in the facility's water management plan come into play. These responses should be formulated in advance by the facility's Water Safety Management Team, a team which could well leverage the testing and microbiology experience of their private laboratory partner during the plan development phase. In absence of disease, finding a water sample that's positive for L. pneumophila doesn't have to be a crisis. When a lab provides results based on a highly reliable method, the facility's Water Safety Management Team can assess these test results in the context of the trending levels over time and make a sound decision about how to follow their plan, whether that means small or large-scale mitigation or simply a "re-test" step.
While it remains unclear why cases of the disease are on the rise, having the right tools in place means your lab can become a proactive partner in preventing future crises. This readiness can strengthen communication between lab managers and their customers — and it can help safeguard public health.