Legionella Pneumophila Regulations Pass in New Brunswick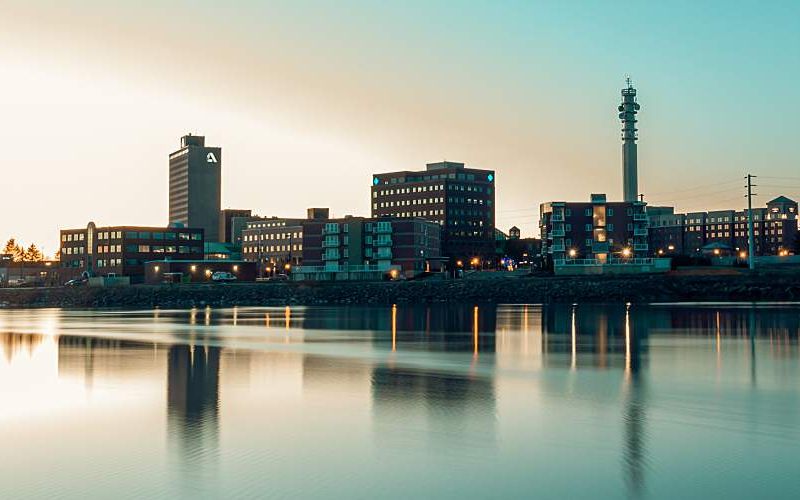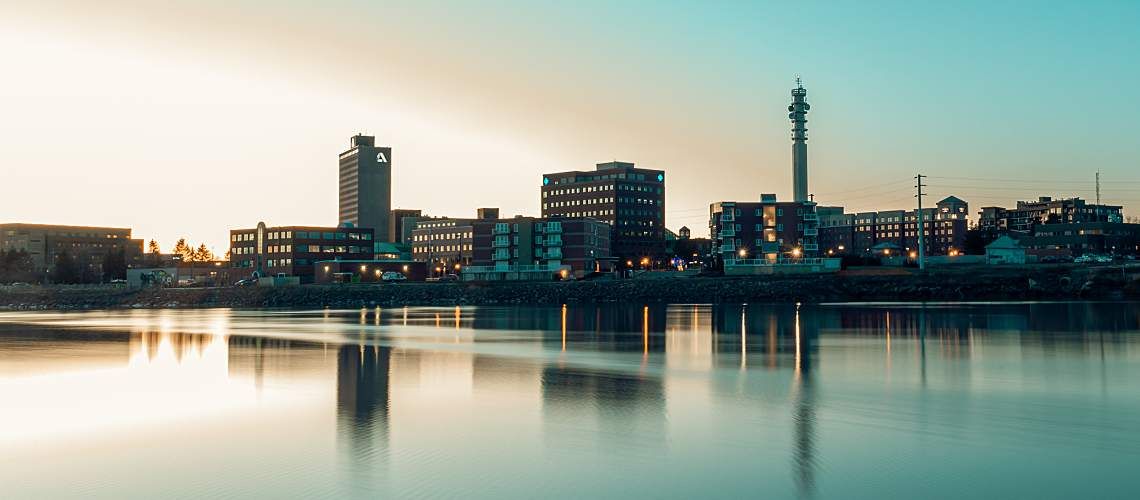 A new law requires Legionella pneumophila testing for cooling towers in New Brunswick at least once every 30 days. The rules are part of legislation passed in the northeastern Canadian province aimed at preventing future Legionnaires' disease outbreaks.
Under the updated regulatory framework, all water cooling system operators in the province must apply for a license and renew it yearly by April 1st to maintain compliance. Licensing includes joining a cooling tower registry, establishing a formal water management program, and keeping the system in compliance.
The provincial government's goal is to reduce the risk of new cases of legionellosis through comprehensive cooling tower monitoring and surveillance, and allows the regulatory agency to know where systems are located in an emergency or outbreak. Previous Legionnaires' disease outbreaks in 2019 and 2021 spurred the legislative changes.
Here is the history behind the new law and the details of the Legionella pneumophila testing.
Outbreaks Hit Moncton
Moncton, a small city in southeastern New Brunswick along the Petitcodiac River, experienced multiple outbreaks of Legionnaires' disease over the past several years, beginning in 2019. Sixteen people contracted Legionnaires' disease, with 15 of those cases identified as a result of one outbreak. There were no deaths, but some of those sickened were put in medically-induced comas.
Public health officials investigating the outbreak traced it back to cooling towers at a local cannabis production facility. Testing performed at a laboratory in Quebec revealed high levels of bacteria in the towers.
A New Brunswick Public Health report made public in June 2022 showed that the company lacked a chemical treatment system for their towers, and didn't conduct regular cleaning or disinfection. The company also utilized a testing method "not necessarily well correlated" to detecting Legionella pneumophila.
In August 2021, as provincial government officials considered whether to establish a cooling tower registry, Moncton was hit again. That summer, seven people contracted Legionnaires' disease and one person died.
This time the cases weren't clearly linked, and officials couldn't identify a common source for the infections. However, the regional medical officer of health told journalists that the investigation revealed several cooling towers with low levels of bacteria that needed disinfecting.
In 2022, the New Brunswick Department of Health announced Public Health Act amendments requiring cooling tower licensing. In addition to mandatory licensing, the provincial government introduced new rules for licensees around water management plans, Legionella pneumophila testing, and reporting.
Proactive Water Sampling
New Brunswick's "Technical Guidelines for Water Circulation Systems" published by the Department of Health in June 2023 drew from industry standards, best practices, and programs around the world. Officials looked to precedents including regulations in the province of Quebec introduced following a deadly outbreak there in 2012, the City of Vancouver's bylaws for water system operating permits, and New York State's regulatory requirements to protect against the risk of Legoinnaires' disease.
The new guidelines in New Brunswick specify that a cooling tower encompasses an evaporative condenser and fluid cooler. A cooling system is defined as one or more cooling towers with shared components and accessories such as chemical applicators, valves, and pumps.
"Certain conditions may exist in cooling towers that promote the growth of the bacteria," the government publication stated, referring to Legionella pneumophila. "These include stagnant water, warm water temperatures (especially between 20°C and 50°C), and the presence of biofilm, scale, and sediment."
In order to remain compliant, each licensee needs to have a water management program (WMP) prepared by a qualified water specialist that meets minimum requirements. At a minimum, the WMP team includes the licensee, a person responsible for performing routine measurements and monitoring, a water quality specialist, a qualified operator, and a lab accredited to ISO/IEC 17025 or the equivalent that uses an accredited method for analyzing and reporting Legionella pneumophila.
Each cooling tower in the registry is assigned a unique identification number that helps with documentation and reporting. Unlike a voluntary program, any licensee who violates the Public Health Act or the Water Circulation Systems Regulation could be fined, have their license suspended or revoked, or both.
Focus on Legionella Pneumophila
The New Brunswick regulations specifically target Legionella pneumophila, which the province's chief medical officer of health noted is the most frequent cause of Legionnaires' disease.
Cooling systems need to be tested for Legionella pneumophila a minimum of once every 30 days during their operation. Samples must go to an accredited lab accompanied by the correct form, and the lab analysis has to be done with a validated method such as the ASTM D8429-21 liquid culture test.
For any Legionella pneumophila sample results exceeding 1000 CFU/mL or MPN/mL, the licensee should immediately alert the Medical Officer of Health, take steps to stop aerosol dispersion from the cooling system, clean and disinfect it based on the WMP, and then perform a Legionella pneumophila culture test 2 to 5 days after cleaning and disinfection. The final steps involve investigating the contamination cause and reviewing the water management program, making adjustments to it if needed.
The Department of Health cautioned that low Legionella pneumophila concentrations don't necessarily mean the system is safe. Regular testing is an important part of an effective broader water management program. With the passing of the New Brunswick regulations, health officials expressed hope that the province's new proactive surveillance requirements would give them opportunities to protect the public from disease by stopping future outbreaks before they start.