City's Recreational Water Quality Monitoring Transformed by Tech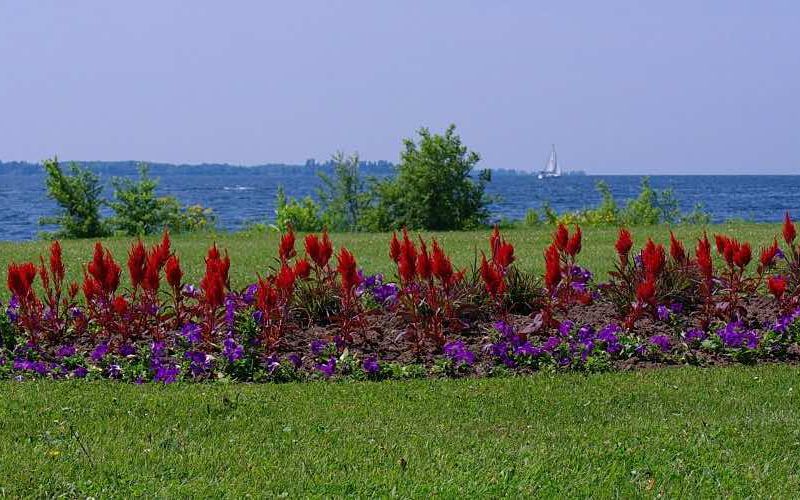 Twenty years ago, poor water quality made swimming an uninviting prospect at Lake Ontario's northeastern edge in Kingston, Ontario. Official signs at the beach warned visitors not to go in. Wastewater overflows in the small industrial city's combined sewer system regularly prompted complaints from residents.
Today, the contrast is remarkable. The area has an urban waterfront park with a pier for swimming and fishing. Citizen scientists monitor more than half a dozen beaches in Kingston for Escherichia coli. Sewer overflows can still occur, but publicly-posted routine sampling results show when the water is safe for recreation. Visitors can access this information through a website and free app.
The environmental organization Swim Drink Fish has helped drive changes to make the shoreline more accessible. In August 2022, the charitable group deployed automated microbiological testing at the Kingston monitoring hub in partnership with the Canadian company TECTA-PDS, which was recently acquired by IDEXX Laboratories. The technology provides same-day results, which is significantly faster than the method used previously.
Now, Kingston is considered the gold standard for a "swimmable" city, according to the organization.
Rethinking the Waterfront
Kingston sits about halfway between Montreal and Toronto on the edge of Lake Ontario, where the Saint Lawrence River meets the lake from the northeast. Home to manufacturing and industrial operations, including lithium-ion battery recycling as well as food and beverage processing, the city's population has grown to more than 132,000. Queen's University, known for its public research-intensive programs, overlooks the lake.
The city's original sewers carried waste directly into the closest water sources. In the 1950s, Kingston finally began treating its water, yet the combined sewer system was still plagued with overflows, especially from heavy rainfall and melting snow. Such systems were so problematic that the provincial government outlawed their construction starting in 1985. But Kingston was stuck with theirs.
"A swimmable beach is public and accessible, with water monitored to ensure it's clean enough to touch without risking illness," Canadian environmental lawyer Mark Mattson explained in an op-ed for the Toronto Star last year. Mattson founded the volunteer-led Swim Drink Fish organization and the local Lake Ontario Waterkeeper initiative in 2001, with the goal of creating swimmable, drinkable, and fishable water.
Environmentalists had their work cut out in Kingston. Early on, Lake Ontario Waterkeeper collaborated with government agencies, the Canadian Environmental Law Association, and Utilities Kingston on a new notification system to alert the public about sewer overflows. Replacing the sewer lines that run underneath roads and upgrading wastewater treatment capacity would become a massive undertaking for the city, requiring millions of Canadian dollars. It continues to this day.
Real-time spill monitoring and notification via Lake Ontario Waterkeeper's free Swim Guide app, along with projects to seal leaking sewer lines and separate sewage into different pipes, led to significant improvements. On July 26, 2018, the Gordon Edgar Downie Memorial Pier, named for the Kingston native and Tragically Hip lead singer—who died from brain cancer the previous year—opened to the public. Mattson heralded it as the first urban deep water public swimming pier in the country.
Same-Day Water Quality Results
Water monitoring is at the heart of Swim Drink Fish's initiatives. The group has five community science monitoring hubs across Canada, including one in Kingston that launched in 2020 as a Lake Ontario Waterkeeper project. At each hub, trained volunteers assist with water sampling.
"Over the years, we've discovered that routine water quality monitoring at recreational sites has a special power," Swim Drink Fish stated. "To know if waters are 'swimmable,' you need to collect samples on a regular basis. That's because recreational water quality is like the weather—it changes all the time."
Utilities Kingston's historical facility sewage overflow data indicates steady annual decreases from almost 200,000 cubic meters in 2018 to around 17,200 cubic meters in 2021. However, the sewer overflow log still shows there were several events this year caused by heavy rain. One on June 1, 2022, came in at 864.9 cubic meters, which equals 228,482 gallons.
Given that overflows continue to occur, monitoring bacteria levels in recreational water is crucial for protecting the public. Swim Drink Fish added new technology to its Kingston hub that speeds up this process. The organization formed a partnership with automated water testing company TECTA-PDS, an IDEXX subsidiary based in Kingston, that launched in response to the worst E. coli disaster in Canadian history.
Walkerton, a small community in Ontario located about 270 miles from Kingston, experienced an extensive E. coli outbreak in May 2000. Contaminated water sickened 2,300 people and resulted in seven deaths, prompting a public inquiry and a $25 million investment by the Ontario government in clean air and safe drinking water the following year.
TECTA-PDS Reduces Time to Test Results
TECTA-PDS makes portable instruments that automatically test water samples for E. coli and total coliforms, minimizing opportunities for human error. Swim Drink Fish installed the TECTA B16 instrument at their Kingston hub. A citizen scientist begins by collecting the sample, putting it inside a 100-milliliter cartridge, and engaging a tamper-proof seal. Bacteria multiply inside the proprietary enzyme-based system, which measures them with fluorescence.
Once the test is complete, TECTA's technology produces an objective automated report that can be transmitted directly to the user's digital device. TECTA instruments have regulatory approval from government agencies around the world, including the U.S. Environmental Protection Agency (EPA) and the Ministry of Environment, Ontario. Test results typically arrive within 18 hours, although that could be as fast as two for a highly contaminated sample. Other methods take 24 hours.
"Same-day results equate to more relevant information, which in turn allows recreational water users to make more informed decisions about when and where they can enter the water," Swim Drink Fish said in a blog post. The organization anticipates the TECTA B16 will also provide their team with better insights into how combined sewer overflows nearby affect water quality.
Direct notifications have freed staff from the lab so they can spend more time on water stewardship in the community, the organization noted. Timely data from the Kingston hub also supports the municipality's ability to share essential water quality information.
"This level of transparency is just unparalleled, really, in the country or even in the states where I work," Mattson told Global News in June. "The city [is] really very creative, but also very accountable to the people of Kingston."